Published April 2015 – Courtesy of Allstate
You don't want to spend a lot to insure your bike, but is cheap motorcycle coverage all that it's cracked up to be? Is it wise to save a bit up front only to pay out of pocket for costly repairs or expensive medical bills later?
Consider a few things that can help you make an informed decision about cheap motorcycle coverage and whether it's enough to effectively protect you and your bike.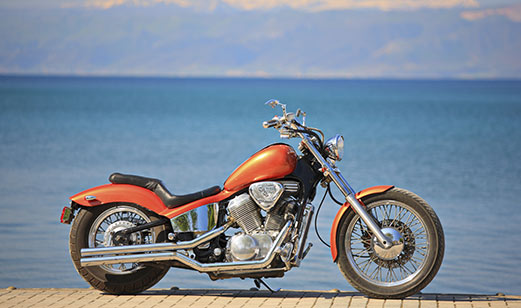 What Are Your Legal Requirements?
First, you'll need to consider what's legally required. Most states require you to carry a minimum amount of liability insurance, the type of coverage that helps you pay for someone's property damage or medical bills when you cause an accident. Some states require additional coverages, too, so talk to a local agent about what's needed.
Likewise, if you're financing your bike, you should check in with your lender to understand whether you need to abide by any insurance requirements on your loan.
What Are The Risks Of Cheap Motorcycle Coverage?
Of course, just complying with your state's minimum insurance obligations may not be enough. It's important to realize that liability coverage doesn't pay for your own injuries or damage to your own motorcycle.
To protect the bike you love, you may want to think about tacking on additional coverages like collision and comprehensive. Collision coverage helps pay for damage to your motorcycle if it collides with a vehicle or other object, while comprehensive coverage kicks in for other hazards, typically things like theft, vandalism or fire.
How To Minimize Your Costs?
Just as a number of things factor into the pricing of a motorcycle policy (including your age, the type of bike, etc.), there are a number of ways to save on your premiums.
Discounts. You may receive a break for insuring multiple bikes, or for buying your policy from the same company that insures your home or car. An agent can tell you if other discounts apply, too.
Rider courses. A motorcycle safety course may be another way to save. Some insurers offer discounts between 10 and 15 percent if you enroll in one.
Remember, cheap motorcycle coverage may have in-the-moment appeal, but it's important to have the right coverage to properly protect you against the risks on the road.
jeffspring@allstate.com
http://www.springfamilyinsuranceagency.com